Last modified: [August 7, 2023]
Introduction
CureDRPLA ("CureDRPLA" or "We") respects your privacy and is committed to protecting it through our compliance with this privacy notice. This notice describes the types of information we may collect from you or that you may provide when you visit www.curedrpla.org (our "Website") and our practices for collecting, using, maintaining, protecting, and disclosing that information.
This notice applies to information we collect:
On this Website; and
In email, text, and other electronic messages between you and this Website.
It does not apply to information collected by:
Us offline or through any other means, including on any other website operated by CureDRPLA or any third party (including our affiliates and subsidiaries); or
Any third party (including our affiliates and subsidiaries), including through any application or content (including advertising) that may link to or be accessible from or through the Website.
When you interact with our Website, your personal data is controlled by CureDRPLA, a US-based nonprofit.
If you do not agree with our policies and practices, your choice is not to use our Website. By accessing or using this Website, you agree to this privacy notice. This notice may change from time to time. Your continued use of this Website after we make changes is deemed to be acceptance of those changes, so please check the notice periodically for updates.
Information We Collect About You and How We Collect It
We may collect several types of information from and about users of our Website, including information:
By which you may be personally identified, such as name, postal address, email address, telephone number, clinic affiliation, and job ("personal information");
About your expertise in DRPLA; and
About your internet connection, the equipment you use to access our Website, and usage detail.
We collect this information:
Directly from you when you provide it to us;
Automatically as you navigate through the site (information collected automatically may include usage details, IP addresses, and information collected through cookies, web beacons, and other tracking technologies); and
From third parties, including Ataxia UK.
Information You Provide to Us
The information we collect on or through our Website may include:
Information that you provide by filling in forms on our Website (this includes information provided at the time of registering to receive our newsletter or submitting a message through the "Contact Us" form on our Website and information provided at the time of applying to join our DRPLA Center of Excellence);
Records and copies of your correspondence (including email addresses), if you contact us; and
Your responses to surveys that we might ask you to complete for research purposes.
Information We Collect Through Automatic Data Collection Technologies 
As you navigate through and interact with our Website, we may use automatic data collection technologies to collect certain information about your equipment, browsing actions, and patterns, including:
Details of your visits to our Website, including traffic data, location data, logs, and other communication data and the resources that you access and use on the Website; and
Information about your computer and internet connection, including your IP address, operating system, and browser type.
The information we collect automatically may include personal information and we may maintain it or associate it with personal information we collect in other ways or receive from third parties. It helps us to improve our Website and to deliver a better and more personalized service, including by enabling us to:
Estimate our audience size and usage patterns;
Store information about your preferences, allowing us to customize our Website according to your individual interests; and
Recognize you when you return to our Website.
The technologies we use for this automatic data collection may include:
Cookies (or browser cookies). A cookie is a small file placed on the hard drive of your computer. You may refuse to accept browser cookies by activating the appropriate setting on your browser. However, if you select this setting you may be unable to access certain parts of our Website. Unless you have adjusted your browser setting so that it will refuse cookies, our system will issue cookies when you direct your browser to our Website.
Web Beacons. Pages of our Website and our emails may contain small electronic files known as web beacons (also referred to as clear gifs, pixel tags, and single-pixel gifs) that permit CureDRPLA, for example, to count users who have visited those pages or opened an email and for other related website statistics (for example, recording the popularity of certain website content and verifying system and server integrity).
How We Use Your Information
Your information is primarily used to provide you with the CureDRPLA services and information you request. We use information that we collect about you or that you provide to us, including any personal information:
To present our Website and its contents to you;
To provide you with information or services that you request from us;
To process donations from you or enable your participate in a fundraising event;
To fulfill any other purpose for which you provide it;
To notify you about changes to our Website or any services we offer or provide though it;
To provide you with our newsletter;
To evaluate you for inclusion in our DRPLA Center of Excellence;
In any other way we may describe when you provide the information; and
For any other purpose with your consent.
We may also use your information to contact you about our own and third-parties' services that may be of interest to you. If you do not want us to use your information in this way, please email us at info@curedrpla.org.
Disclosure of Your Information
CureDRPLA does not sell, trade, or share your information with any other entity, except as described below.
We may disclose aggregated information about our users, and information that does not identify any individual, without restriction. We will not share your information with a third party except in limited circumstances. We may disclose personal information that we collect or you provide as described in this privacy notice:
To our partners, including without limitation Ataxia UK;
To contractors, service providers, and other third parties we use to support our organization, including third-party payment processors when you make a financial donation;
To fulfill the purpose for which you provide it;
For any other purpose disclosed by us when you provide the information; and
With your consent.
We may also disclose your personal information:
To comply with any court order, law, or legal process, including to respond to any government or regulatory request;
To enforce or apply the terms of any agreement we may enter into with you; and
If we believe disclosure is necessary or appropriate to protect the rights, property, or safety of CureDRPLA, our community, or others (this includes exchanging information with other companies and organizations for the purposes of fraud protection and credit risk reduction).
Choices About How We Use and Disclose Your Information
We strive to provide you with choices regarding the personal information you provide to us. We have created mechanisms to provide you with the following control over your information:
Tracking Technologies and Advertising. You can set your browser to refuse all or some browser cookies, or to alert you when cookies are being sent. If you disable or refuse cookies, please note that some parts of this site may then be inaccessible or not function properly.
Offers from CureDRPLA. If you do not wish to have contact information used by CureDRPLA to promote our own or third parties' services, you can opt-out by sending us an email stating your request to info@curedrpla.org. If we have sent you a promotional email, you may send us a return email asking to be omitted from future email distributions.
We do not control third parties' collection or use of your information to serve interest-based advertising. However these third parties may provide you with ways to choose not to have your information collected or used in this way. You can opt out of receiving targeted ads from members of the Network Advertising Initiative ("NAI") on the NAI's website.
Children's Privacy
We recognize the need to provide further privacy protections with respect to personal information we may collect from children on our Website. Some of the initiatives on our Website are not available for children and we do not knowingly collect personal information form children in connection with those features.
When we intend to collect information form children, we take additional steps to protect children's privacy, including:
Notifying parents about our information practices with regard to children, including the types of personal information we may collect from children, the uses to which we may put that information, and whether and with whom we may share that information;
In accordance with applicable law, and our practices, obtaining consent from parents for the collection of personal information from their children, or for sending information about of services directly to their children;
Limiting our collection of personal information from children to no more than is reasonably necessarily to participate in an activity; and
Giving parents access or the ability to requires access to personal information we have collected from their children and the ability to requires that the personal information be changed or deleted.
Data Transfers, Storage, and Processing Globally
We operate globally and may transfer your personal information to third parties in locations around the world for the purposes described in this privacy notice. Wherever your information is transferred, stored or processed by us, we will take reasonable steps to safeguard the privacy of your personal information.
Accessing and Correcting Your Information
You may send us an email at info@curedrpla.org to request access to, correct or delete any personal information that you have provided to us. We may not accommodate a request to change information if we believe the change would violate any law or legal requirement or cause the information to be incorrect.
Changes to Our Privacy Notice
It is our policy to post any changes we make to our privacy notice on this. If we make material changes to how we treat our users' personal information, we will notify through a notice on the Website home page. The date the privacy notice was last revised is identified at the top of the page. You are responsible for ensuring we have an up-to-date active and deliverable email address for you, and for periodically visiting our Website and this privacy notice to check for any changes.
Contact Information
To ask questions or comment about this privacy notice and our privacy practices, contact our Privacy Officer at: info@curedrpla.org.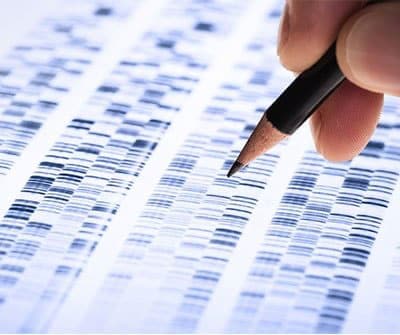 Learn More About DRPLA
Living with dentatorubral-pallidoluysian atrophy can be challenging. This is why we at CureDRPLA are committed to gaining information on this brain disorder and what can be done to help those who suffer. Contact us today if you have questions or data to share with us.